Incredible Moment Army Ants Build A Bridge To Invade Wasp Nest
31 August 2018
---
Video: The Zealots
---
Impressive footage captures the moment a million army ants worked together to build a bridge designed to help penetrate a giant wasp nest.

The highly organized ants were filmed by an electrical engineer, Francisco Boni from Brazil.




Boni wrote on Twitter: "Attack of legionary ants (also known as army ants or marabunta) to a wasp honeycomb. Impressive the level of swarm intelligence and collective computation to form that bridge." He added: "When this type of attack happens, the wasps usually escape and the ants do not leave until they've completely looted the honeycomb, carrying pupae, larvae and eggs, as well as some adults who did not manage to escape. They can even build across the water!"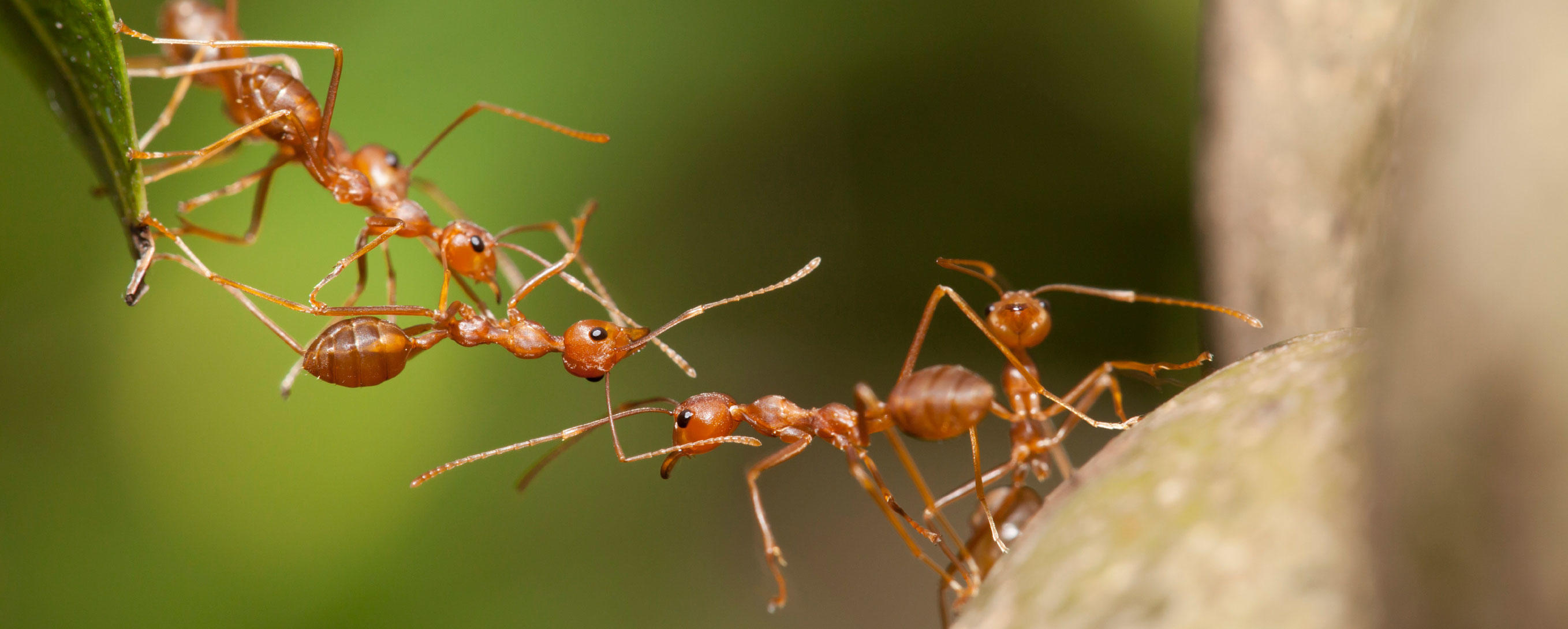 Image: Discovery


Across the bridge army ants instinctively build these bridges with their bodies collectively organizing without commands from a single leader.

Researchers believe the ants conduct an unconscious cost-benefit analysis. The ant colony chooses between taking a longer route around the gap or building a bridge and reducing the number of collecting ants.

A new study, co-authored by Simon Garnier, director of the Swarm Lab at the New Jersey Institute of Technology, has helped shed light not only on how an army ant colony builds bridges, but also how they may even opt to build bridges themselves.

An algorithm was created that can predict a colony's actions. This model could eventually be used with artificially intelligent swarm robots to help them work more coherently in a group.

Bridges involve trade-offs. Imagine a colony of ants comes to a V-shaped gap in its path. The colony doesn't want to go all the way around the gap — that would take too long — but it also doesn't build a bridge across the widest part of the gap that would minimize how far the colony has to travel. The fact that army ants don't always build the distance-minimizing bridge suggests there's some other factor in their unconscious calculation.

"In ecology when you see something like this, it usually means there's a cost-benefit trade-off," Garnier said. "You try to understand: What is the benefit, and what is the cost?"

The cost, ecologists think, is that ants trapped in bridges aren't available for other tasks, like foraging. At any time on a march, a colony might be maintaining 40 to 50 bridges, with as few as one and as many as 50 ants per bridge.

In a 2015 paper, Garnier and his colleagues calculated that as much as 20 percent of the colony can be locked into bridges at a time. At this point, a shorter route just isn't worth the extra ants it would take to create a longer bridge.

Evolution has seemingly equipped army ants with just the right algorithm for on-the-go bridge building.
---
---
---
---